Old Town North
Luxe living for the whole family.
Old Town North is a growing development that provides gracious new home amenities, with a nod toward old world style and craftsmanship. An eclectic mix of extraordinarily stunning modern-style homes and craftsman cottages blend into a unique community that simply cannot be found elsewhere. Old Town North also provides a location where you can bike to work, walk to Old Town, enjoy a friendly, urban neighborhood, and experience nature first-hand.
A 45 acre mixed-use neighborhood located east of College Ave and directly north of Vine Drive, the Old Town North subdivision is approximately 6 blocks north of Old Town in the heart of Fort Collins, a thriving Northern Colorado city. Just a short bike ride can take you where you can participate in cultural events, festivals, or a multitude of dining experiences.
Old Town North New Urbanism concepts include narrow streets, design to encourage slower traffic, mixed-use buildings where residents can enjoy walking to work, shops, and other amenities. Residents enjoy open space, and family-friendly parks. High density land use, the use of alleys, and front-porches encourage a close-knit urban community.
Hurry! These Are Selling Fast!
High ceilings, tons of windows, modern lines, luxury accents and eco-friendly hardwood floors from Sweden are just some of the features that make these beautiful townhomes in Old Town North special.
These homes are the last homes being built on desirable Jerome street, facing the foothills of the Rocky Mountains. Scheduled to be completed in early 2019.
Floor Plans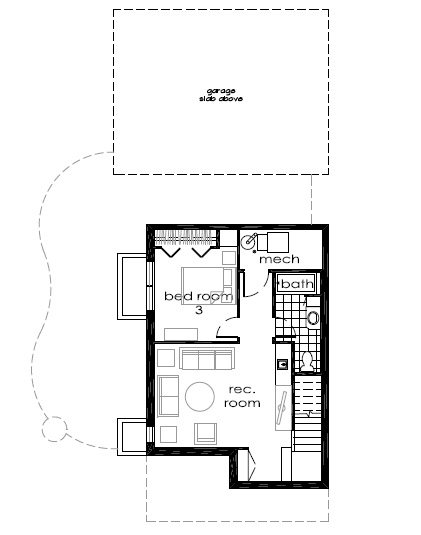 Luxury Living in the Heart of it All
Old Town Fort Collins
The fabulous shops, restaurants, activities, and historic charm are renowned for making living in Old Town Fort Collins a dream. Now, you can own a beautiful, affordable new home and also be a member of the great Old Town community.
Poudre River Whitewater Park
Opening in Summer of 2019. The Poudre River Whitewater Park will offer year-round recreational fun. Located just north of Old Town, kayakers, tubers and kids of all ages will be able to enjoy the Poudre River and all it has to offer. This park will bring the river back to a more natural state and provide safe access to the water.
Brewery District
Home to more than 20 independent craft breweries, Fort Collins has often been called the Napa of beer. New Belgium, Odell, Funkwerks, Equinox, Snowbank, Red Truck are all just a quick bike ride away on Fort Collins' accessible bike trail system. You'll never go thirsty in this town.
Jerome Street Homes Gallery